Property & Lifestyle News
Week in Review - 31 July 2015
Jul 31, 2015
HDB Resale Price Index continues slumpThe HDB Resale Price Index (RPI) stood at 135.0 in Q2 2015, a fall from 135.6 in the previous quarter – marking its eighth consecutive quarter of decline. Resale transaction volume increased from 4,135 to 5,286 i...
read more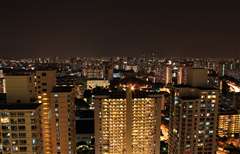 Sous Vide Buying Guide
Jul 14, 2015
The term, "sous vide", literally translates to "under vacuum" in French. This cooking method requires sealing food in special airtight plastic bags and submerging them in a water oven. Foods cooked this way are known to lock in food juices and flavou...
read more
London home prices rising
Aug 03, 2015
If you're looking for London properties marketed overseas, you may not be seeing the whole picture as there has been an increasing number of properties which are marketed strictly in the United Kingdom alone. The number of foreign buyers of Lon...
read more
Upcoming Property Launches
Upcoming Events