Property & Lifestyle News
Greenland Tebrau – A Whole New Green World
Jul 28, 2015
The largest single real estate project invested in Malaysia by a Chinese enterprise, the Greenland Tebrau project represents the "Green World" dream. At the forefront of Greenland Group's ambitious strategy for the Asia-Pacific region in building wil...
read more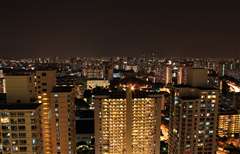 Sous Vide Buying Guide
Jul 14, 2015
The term, "sous vide", literally translates to "under vacuum" in French. This cooking method requires sealing food in special airtight plastic bags and submerging them in a water oven. Foods cooked this way are known to lock in food juices and flavou...
read more
Rising resale HDB flat sales
Jul 28, 2015
There's possible cheer on the resale HDB flat front with a 28% increase in the number of resale flats sold in the last 3 months up to June 30; and a slowdown in the dip of the resale price index at 0.4 per cent. Previous quarters saw a 1.4 per ...
read more
Upcoming Property Launches
Upcoming Events