Property & Lifestyle News
Week in Review - 31 July 2015
Jul 31, 2015
HDB Resale Price Index continues slumpThe HDB Resale Price Index (RPI) stood at 135.0 in Q2 2015, a fall from 135.6 in the previous quarter – marking its eighth consecutive quarter of decline. Resale transaction volume increased from 4,135 to 5,286 i...
read more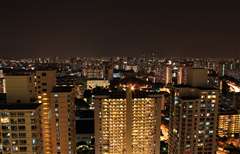 Sous Vide Buying Guide
Jul 14, 2015
The term, "sous vide", literally translates to "under vacuum" in French. This cooking method requires sealing food in special airtight plastic bags and submerging them in a water oven. Foods cooked this way are known to lock in food juices and flavou...
read more
High-end Properties moving more units on Mainland
Jul 31, 2015
Luxury residential properties seem to be enjoying a bit of the respite from the sting which property cooling measures have brought to the sector. In prime district 10, Leedon Residence has moved 24 units within the last 6 weeks with a total net worth...
read more
Upcoming Property Launches
Upcoming Events