Property & Lifestyle News
Greenland Tebrau – A Whole New Green World
Jul 28, 2015
The largest single real estate project invested in Malaysia by a Chinese enterprise, the Greenland Tebrau project represents the "Green World" dream. At the forefront of Greenland Group's ambitious strategy for the Asia-Pacific region in building wil...
read more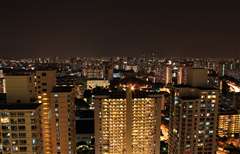 Sous Vide Buying Guide
Jul 14, 2015
The term, "sous vide", literally translates to "under vacuum" in French. This cooking method requires sealing food in special airtight plastic bags and submerging them in a water oven. Foods cooked this way are known to lock in food juices and flavou...
read more
Choa Chu Kang's Executive Condominium Future
Jul 30, 2015
With 11 bids for an EC (Executive condominium) site in Choa Chu Kang, it looks like the estate may be looking at 490 new homes in the next 5 years. The avid response could be due to the huge decrease in land supply this year and the possibility of th...
read more
Upcoming Property Launches
Upcoming Events